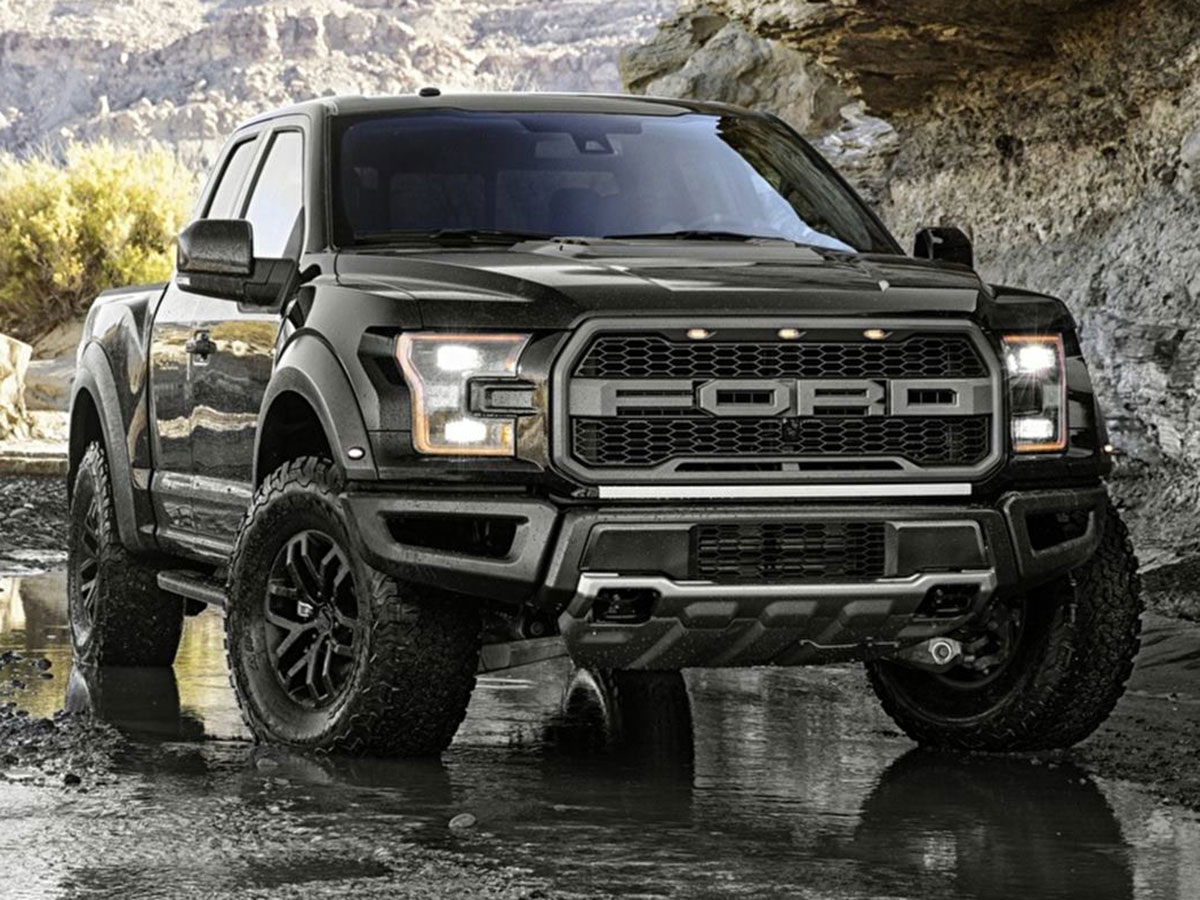 Ford Two-Wheel Alignment Service in Columbus, OH
Wheel alignment is essential maintenance for all four wheels; however, we know that the front wheels face increased steering forces that can knock their alignment off quickly. 
When Do I Need Two-Wheel Alignment Service?
At Germain Ford of Columbus, we understand your vehicle's alignment and alignment services inside and out. Just as misaligned wheels will cause big problems to your tires, aligned wheels offer significant benefits, such as smoother driving, responsive handling, and extended tire life. If your vehicle has developed any of the common warning signs of wheel misalignment, it is important to schedule a corrective alignment service to fix the problem. When wheels are in alignment, it protects the tires from rapid wear, extends tire life, and reduces long-term operational cost.
Here are the most common warning signs related to misaligned wheels:
Rapid or uneven tire wear

Noisy steering

Shaking in the cabin or steering wheel at speed 

Squealing tires 

Pulling to one side with a centered steering wheel 
Two-Wheel Alignment Service Explained
Two-wheel alignment, also known as front-wheel alignment, begins with one of our certified technicians and computerized wheel alignment equipment. The front-wheel angles - camber, caster, and toe - are measured and adjusted as necessary to restore factory specifications where the wheel assemblies meet the steering and suspension components. When your Ford car, truck, van, or SUV is due for its next Two-Wheel Alignment, we invite you to get the quality service that you deserve at a remarkable value that sets us apart from the competition.
Germain Ford of Columbus
Even though wheel alignment is as scheduled maintenance, inspecting tires and adjusting alignment as needed is routine maintenance. If your vehicle has started to experience rapid or uneven tread wear on the front tires, it is time to schedule Two-Wheel Alignment Service to fix the problem. Your vehicle's Two-Wheel Alignment Service is available at our Ford Service Department in Columbus, OH near Dublin, Marysville, and Westerville, OH.
Service Hours
Monday

7:00AM - 6:00PM

Tuesday

7:00AM - 6:00PM

Wednesday

7:00AM - 6:00PM

Thursday

7:00AM - 6:00PM

Friday

7:00AM - 6:00PM

Saturday

8:00AM - 4:30PM

Sunday

Closed