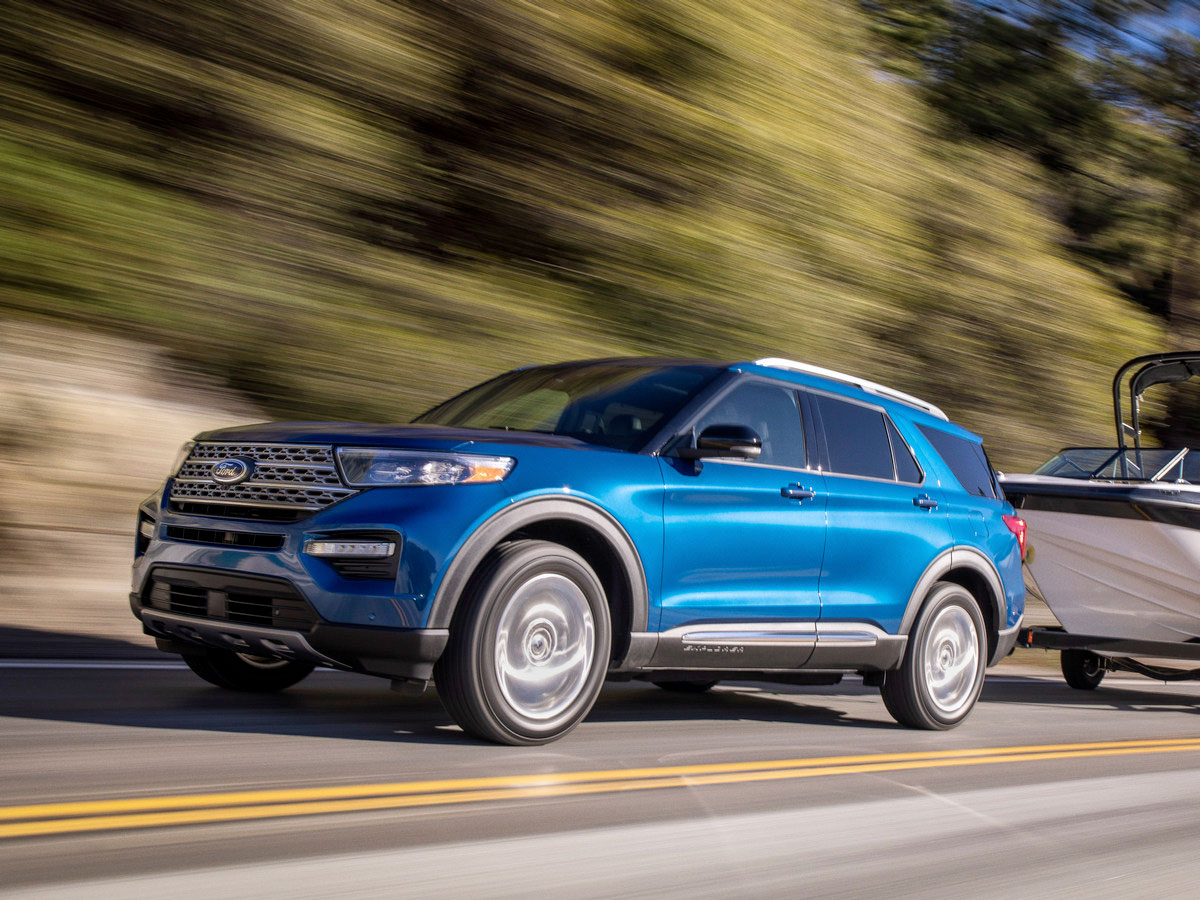 Ford Transmission Replacement in Columbus, OH
Your transmission is an essential component of your vehicle. As a vehicle owner in Columbus, you can come to Germain Ford of Columbus for transmission repair and replacement services. Our dealership is found at 7250 Sawmill Road in Columbus. This means that we're near where Sawbury Boulevard intersects with Sawmill Road. This puts us within six minutes of Dublin and 13 minutes of Westerville. We're also not too far away from Marysville.
Transmission Replacement Service
Any vehicle owner needs to know how important their transmission is. Your transmission is among the most important mechanical systems in your vehicle. The transmission takes power created by the engine and transfers it to the wheels. If you need to have your transmission repaired or replaced, it's important to take your vehicle to the right place for service.
Symptoms of a Transmission That Needs Work
There are many different symptoms to be aware of that could signify the need for transmission service. You might see your check engine light go on due to a transmission malfunction. You might also notice an unusual burnt odor coming from your vehicle when it's running as the result of transmission problems. Some of the most common signs of transmission issues involve the gears. Your gears might slip, or you might not be able to get your vehicle into a certain gear if your transmission needs attention. If you notice any of these symptoms, you need Ford transmission repair.
When Do You Need a New Transmission?
The lifespan of a vehicle's transmission can vary widely. A transmission might typically last anywhere between 100,000 and 200,000 miles. When you need a complete transmission replacement, you'll notice severe problems. Your vehicle might not drive at all when the transmission needs to be replaced.
Advantages of a Transmission Replacement at a Factory-Certified Facility
You'll get the highest quality work on your transmission when you come to a factory-certified facility. You want to have transmission work performed by mechanics who specialize in Fords like yours. Germain Ford of Columbus uses OEM parts and has factory-trained technicians on staff.