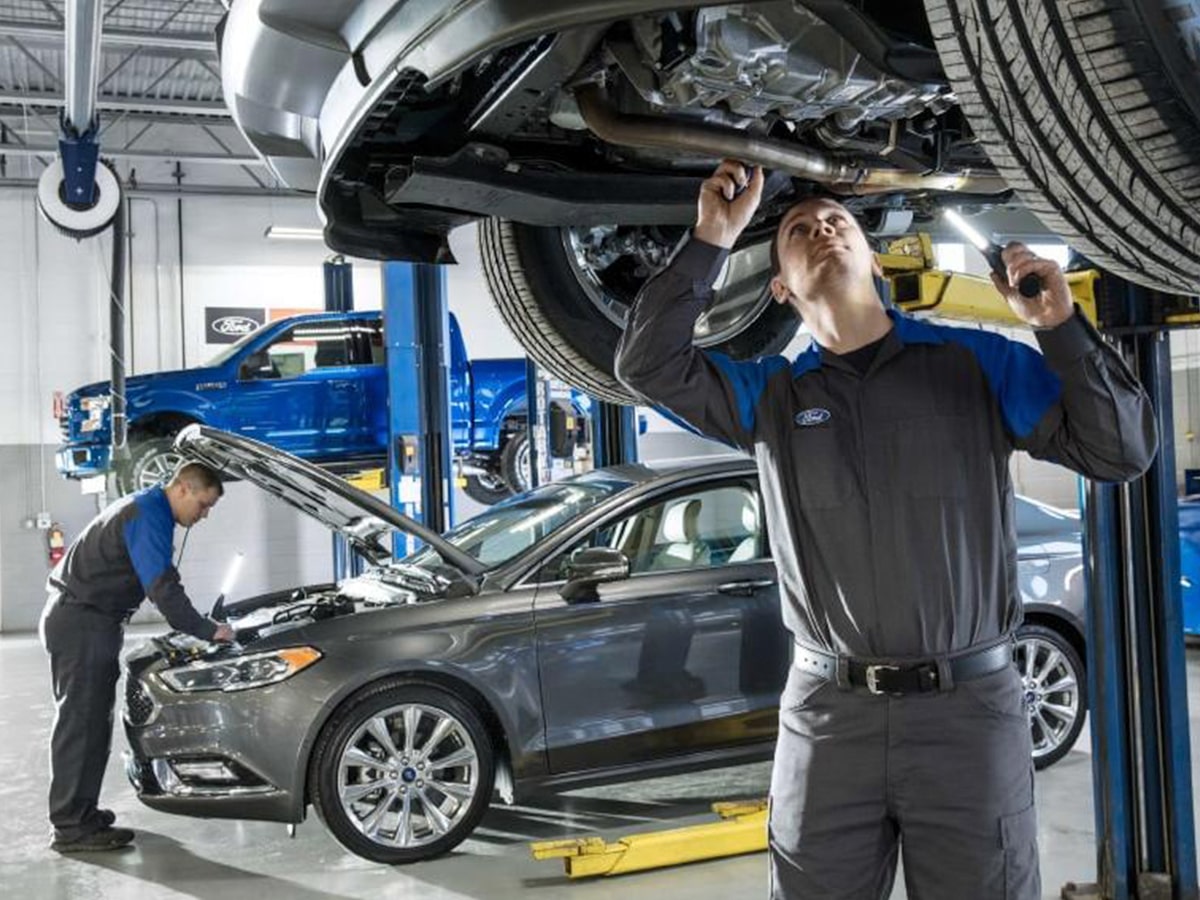 What is a Transmission Fluid Exchange?
The transmission inside of your vehicle is one of its most important components. It helps deliver torque that can help your engine push further or slow down depending on what it needs. However, the transmission needs care just like every other component of your vehicle. One of the most important services that you can do for your transmission is the transmission fluid exchange. Fortunately, Germain Ford of Columbus in Columbus, OH is here to explain what that is and why you need to get it done more often than not.
A transmission fluid exchange is a service that pushes old fluid outside of your transmission and replaces it with new fluid. This is done to push out leftover debris from inside your transmission that may be causing harm to your transmission.
Why Do I Need to Exchange My Transmission Fluid?
There are dozens of moving parts inside your transmission that require proper lubrication to work effectively. Old transmission fluid can lose its viscosity and wear down parts of your transmission. Not replacing the transmission fluid whenever it needs to be changed can end up damaging parts of your transmission and lead to costly repairs in the future.
How Often Should I Have The Transmission Fluid Exchanged?
While every vehicle has different parameters of when they should receive services such as wear and tear and vehicle type, it is oftentimes recommended that you bring your vehicle in for a transmission fluid exchange at least once every three years or 30,000 to 60,000 miles. One of our automotive representatives at our facility will be able to provide you with information pertaining to when you should get your transmission fluid exchanged next time and the condition of your vehicle's transmission.