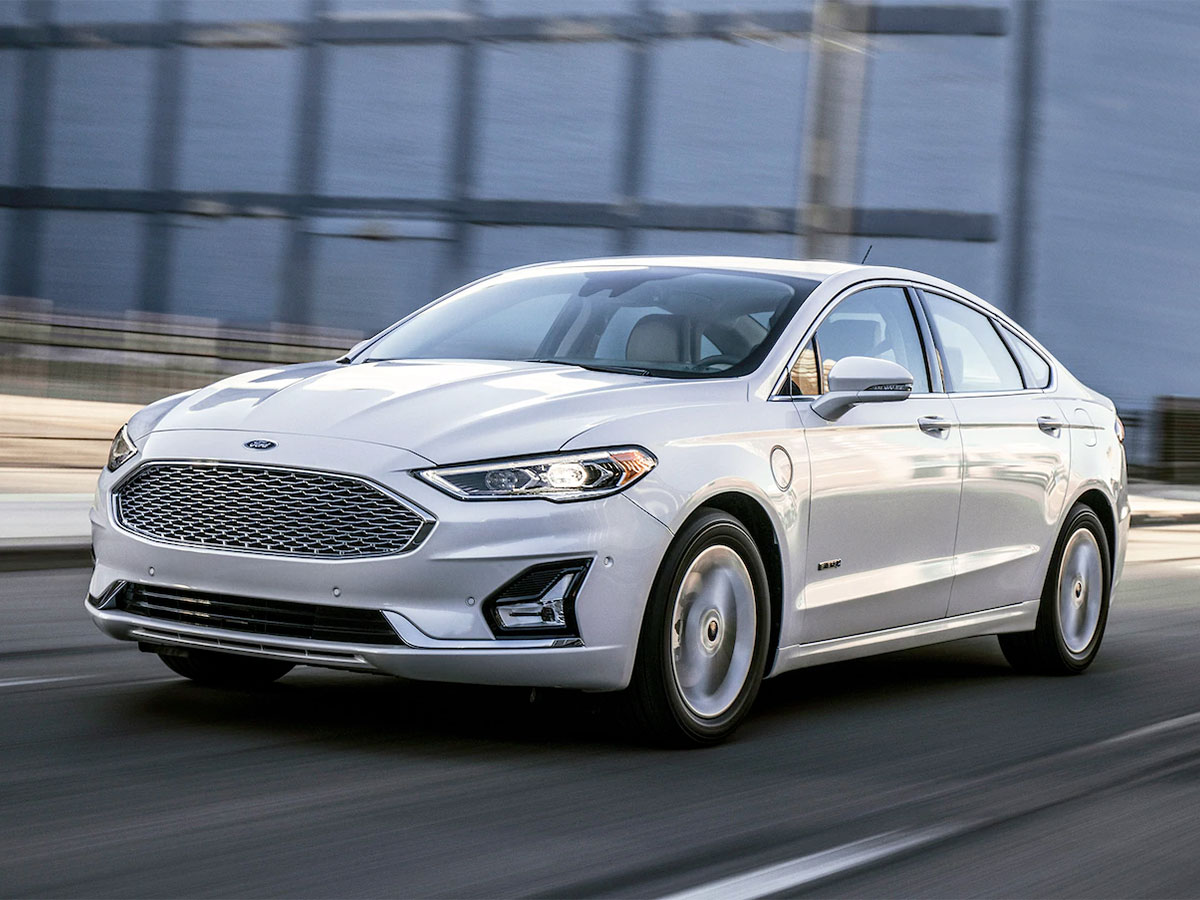 Headlight Resurfacing & Restoration Service in Columbus, OH
Over time, through exposure to the elements and subjected to the heat generated by your headlights, the transparent casing of your headlights will slowly oxidize. If this is happening to your headlights, you'll probably notice a whitish looking appearance in the glass of your headlight casing. It looks a bit like someone rubbed dry soap in your headlights and it is making them translucent (light passes through but images are not clear) rather than transparent (light passes through unimpeded and images are clear.
Your Germain Ford of Columbus mechanic will repair your headlamps by cleaning and taping around the headlights. Then he will check to see if the damage is inside, outside, or on both sides. Then he will use specialized tools to restore the glass or plastic casing for your headlights. The types of tools used will depend on whether your headlamps have a lens and whether it is made from plastic or glass. In some cases, simply replacing the headlamp cover will be cheaper. Your mechanic will recommend the best option for you.
Resurfacing & Restoration Process
As the oxidation slowly builds, your headlamps will gradually go from emitting bright, illuminating beams of light to emitting light dimly. If this oxidation process is allowed to continue, eventually your headlights will be almost useless. If you allow the oxidation process to continue, you will run into trouble. There are no two ways about it. Either you won't be able to drive in the dark safely, or highway patrol will give you a fix-it ticket. If you schedule the service at Germain Ford of Columbus, it is a lot cheaper than either of the above situations.
Expert Techs, Tools and more from Germain Ford of Columbus
Here at Germain Ford of Columbus in Columbus, Dublin, Marysville, and Westerville, OH- our highly trained and certified Ford mechanics have seen a lot of heavily oxidized headlight casings over the years. They'll give you the best service available and send you back out on the road with bright headlights shining just like new. Stop by today, call to make an appointment, or schedule service online.
Service Hours
Monday

7:00AM - 6:00PM

Tuesday

7:00AM - 6:00PM

Wednesday

7:00AM - 6:00PM

Thursday

7:00AM - 6:00PM

Friday

7:00AM - 6:00PM

Saturday

8:00AM - 4:30PM

Sunday

Closed