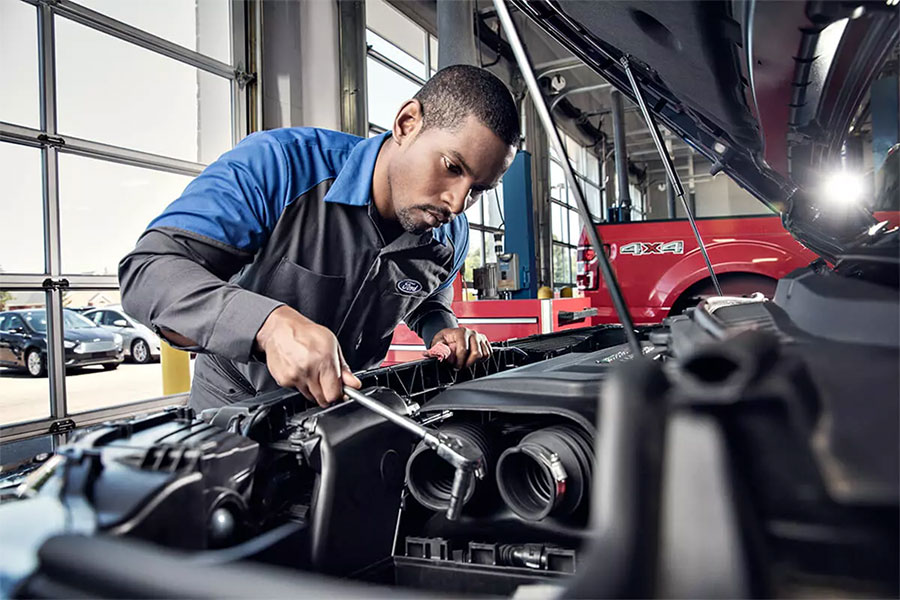 Head Gasket Replacement in Columbus, OH
The head gasket is one of the most important components of your vehicle. It helps ensure that there is maximum compression inside of your engine's cylinders for optimal performance. However, head gaskets can end up breaking down over time and may not work as effectively. This can present serious problems to your vehicle that you will require you to seek help from a professional. This is why you should work with Germain Ford of Columbus in Columbus, OH. We have the right resources that you need to get the job done right. Let's take a closer look at some in-depth information about this process and why you will want to have your vehicle serviced immediately if your head gasket malfunctions.
Why Should I Replace My Head Gasket?
Understanding the importance of the head gasket will most certainly create a sense of urgency if something goes wrong. Not replacing your head gasket upon malfunction will cause your oil to lose its lubricity which can damage your engine severely. Excessive heat can begin to develop and damage other components inside of your vehicle. This can all lead to very costly automotive repairs in your near future if you aren't careful!
Signs Your Head Gasket is Blown
It is recommended that you bring your vehicle to us immediately if you notice any of these signs at all! These signs are critical and negligence can lead to an inoperable car and can present dangers on the road if you are driving it while it is afflicted with these conditions.
Here are some telltale signs that you can use to determine whether or not your head gasket has blown or not:
There is a mass amount of coolant that is leaking below your exhaust pipe.
There is white smoke that is emitting from your exhaust pipe.
Your engine is overheating easily.
Your engine oil has a milky texture.
The spark plugs in your engine have become severely damaged.
Your vehicle has a very hard time cooling itself down.