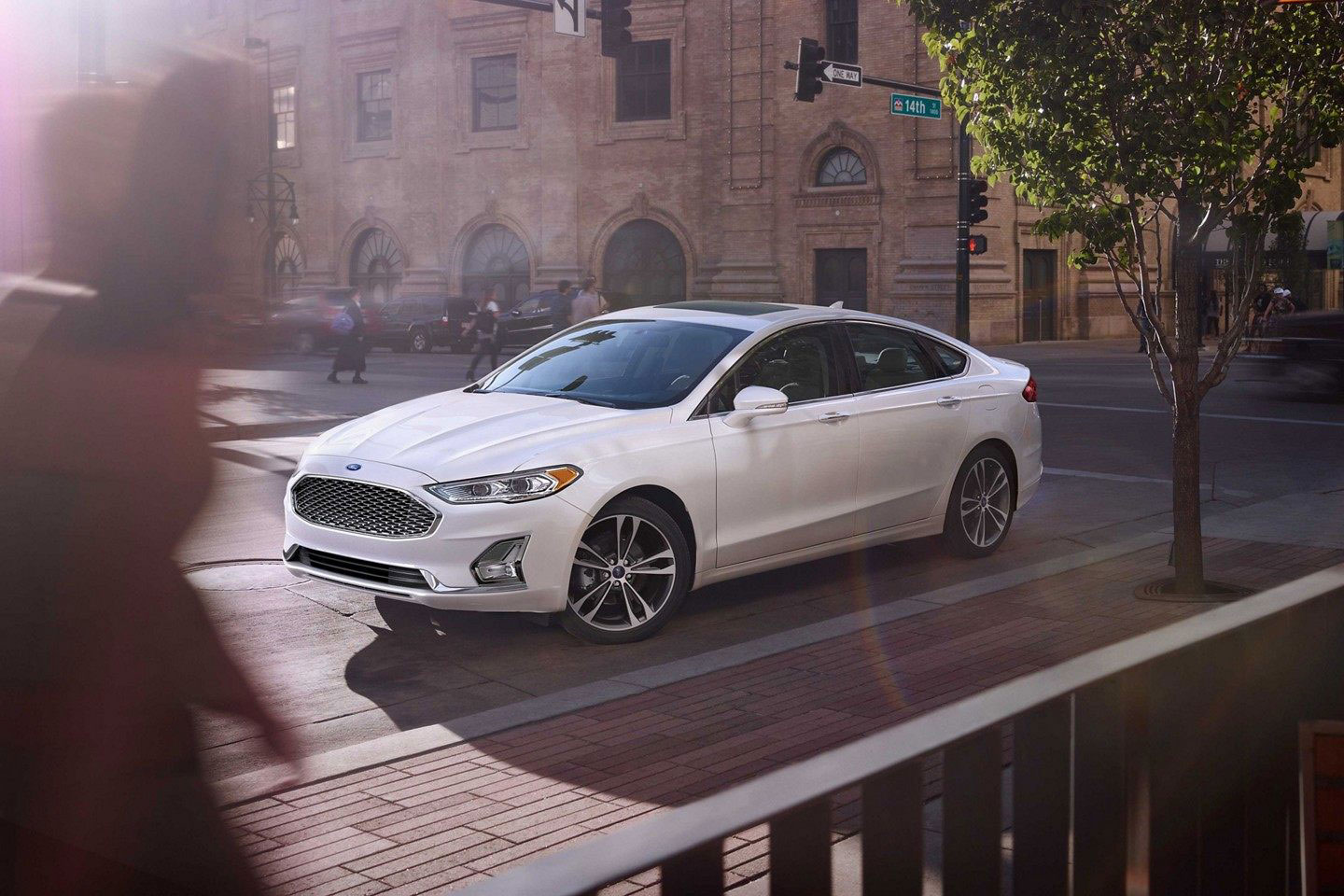 Ford Fusion Service in Columbus, OH
Regular maintenance of your Ford Fusion is very important for its longevity. When your Fusion needs maintenance, then Germain Ford of Columbus, OH can help whether you are located in Columbus, or close-by Dublin, Marysville, and Westerville, OH area. Whether you need battery or brake service, we are here to help. Here is more information about your Ford Fusion's service requirements and how Germain Ford can help.
- Your Fusion's oil life monitoring system will tell you when you need this important service. Plan on having your oil changed about every 7500 to 10,000 miles under normal conditions for most model years. Your tires will be rotated with every oil change as well.
Air Filter Services
- At about 20,000 miles, your engine's air filter will be changed as well as the cabin filter inside the car. The air filter keeps debris out of your car's engine, but it can clog up so much that not enough air will reach the intake for proper combustion. The cabin filter keeps pollen, dust, and harmful air particles from entering your car's interior through the vents.
- Both older and newer model Fusions can go 100,000 miles before needing a spark plug change. Failure to change the spark plugs promptly may result in poor gas mileage and engine performance. Also, at the same time, have your drive belt and its tensioners thoroughly inspected if this hasn't been done before.
Cooling System Service
- At 50,0000 miles, your belts and hoses will be examined for splits, bulging, and broken clamps to identify eminent leaks. In addition to a visible inspection, your cooling system will also be flushed. Flushing removes rust and other contaminants that can plug up the system and cause overheating.
Transmission Service
- If you own a newer model Ford Fusion, then you can go as long as 100,000 to 150,000 miles before your transmission needs service under normal circumstances. However, some older models require more frequent fluid changes, sometimes as often as every 30,000 miles. Failure to have your transmission fluid changed at the proper intervals may result in inefficient lubrication and possibly early wear.
Contact Germain Ford of Columbus
When you bring your Fusion to Germain Ford of Columbus, OH, you can rest assured that we have experienced technicians who will use genuine Motorcraft and Ford parts with your repair or maintenance service. We also offer a multi-point inspection to give you a heads-up to any potential problems. While your Fusion is being serviced, you can wait in our comfortable lobby, or we can pick up and drop off your car at your location.
---
Service Hours
Monday

7:00AM - 6:00PM

Tuesday

7:00AM - 6:00PM

Wednesday

7:00AM - 6:00PM

Thursday

7:00AM - 6:00PM

Friday

7:00AM - 6:00PM

Saturday

8:00AM - 4:30PM

Sunday

Closed