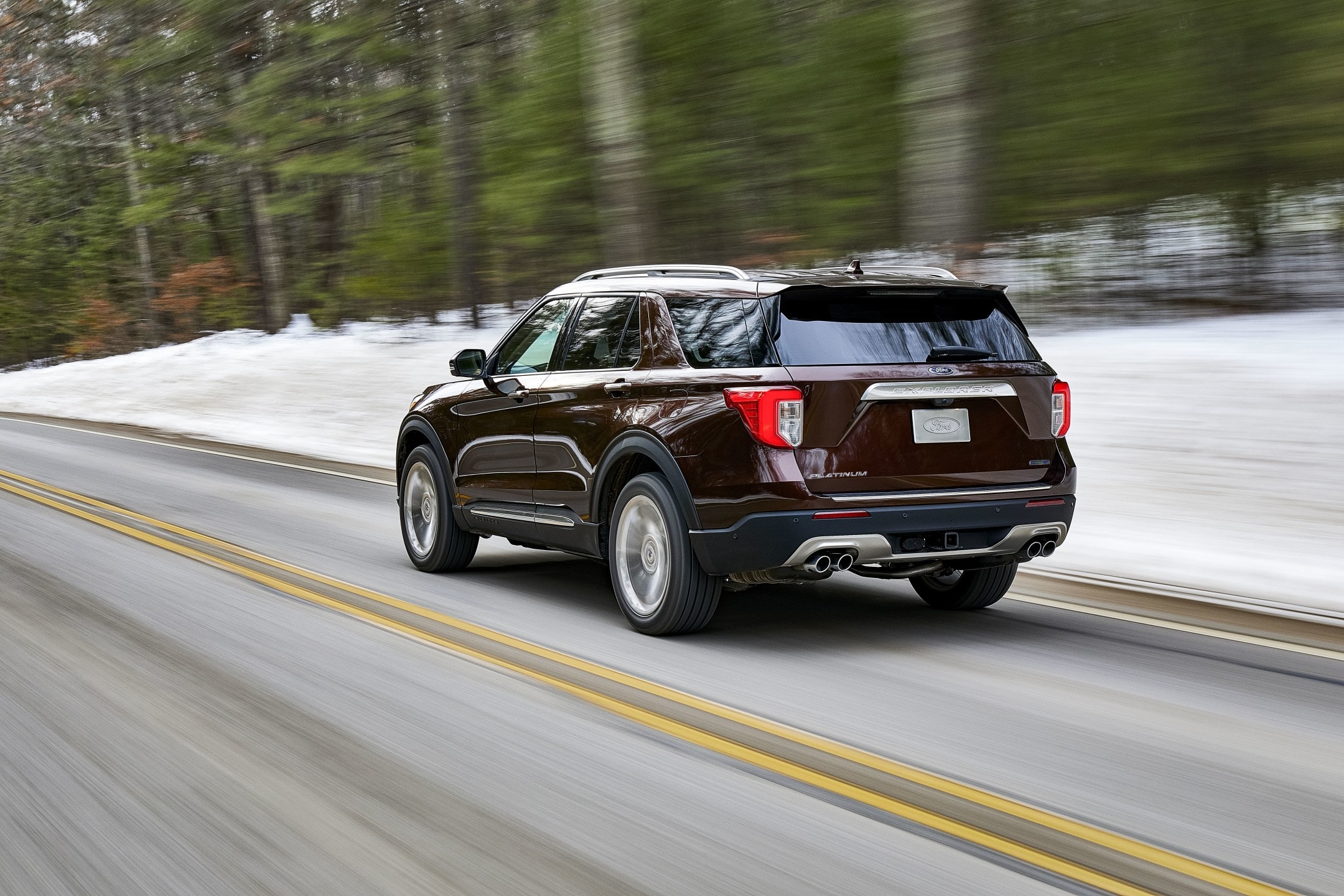 An Overview of Ford Explorer Service
Your Ford Explorer comes with a service plan from the manufacturer that makes the process of maintaining your vehicle as simple as possible. All you need to do is stop by our authorized service center when you hit the specified mileages, and we'll take care of the rest. Our certified technicians will perform different maintenance tasks at each service. Some of the common maintenance tasks included in these services are oil changes, brake services, tire rotations, battery services, and more. Continue reading to learn about the importance of servicing your Ford Explorer.
Why Ford Explorer Service is Important
Proper maintenance is just as important for your Ford Explorer as it is for any other vehicle. There are two main reasons that Ford Explorer service is so important. First of all, keeping your vehicle properly maintained will ensure that it operates as it should. Your Ford Explorer will be powerful, fuel-efficient, and comfortable when you keep it properly maintained. Secondly, following the manufacturer's service plan is required by the terms of your warranty. Sticking to the service plan ensures that the warranty remains in effect.
What Can Happen If You Put Off Ford Explorer Service
Putting off Ford Explorer service may not seem like a big deal, but there may be serious consequences. Any improperly maintained vehicle, including a Ford Explorer, might not work as well as it was designed to. You may notice a loss of power or decreased fuel efficiency. Also, failing to stick to the manufacturer's service plan could result in the warranty not covering repairs if your vehicle breaks down due to improper maintenance.
Ford Explorer Service & More at Germain Ford of Columbus
We've proudly provided automotive service to drivers in Columbus, OH and surrounding areas like Dublin, Westerville, and Marysville for many years. As an authorized dealership, our service can take care of maintenance and repairs on your Ford Explorer. We can also service vehicles from any other major manufacturer. Our certified technicians can work on your vehicle while you enjoy our customer lounge, which has WiFi and complimentary refreshments. We even offer rental vehicles, as well as a pickup and drop-off service. If you'd like to make an appointment, you can give us a call or simply use our website. Of course, you're also more than welcome to bring your vehicle in during our business hours. Contact us today.
---
Service Hours
Monday

7:00AM - 6:00PM

Tuesday

7:00AM - 6:00PM

Wednesday

7:00AM - 6:00PM

Thursday

7:00AM - 6:00PM

Friday

7:00AM - 6:00PM

Saturday

8:00AM - 4:30PM

Sunday

Closed