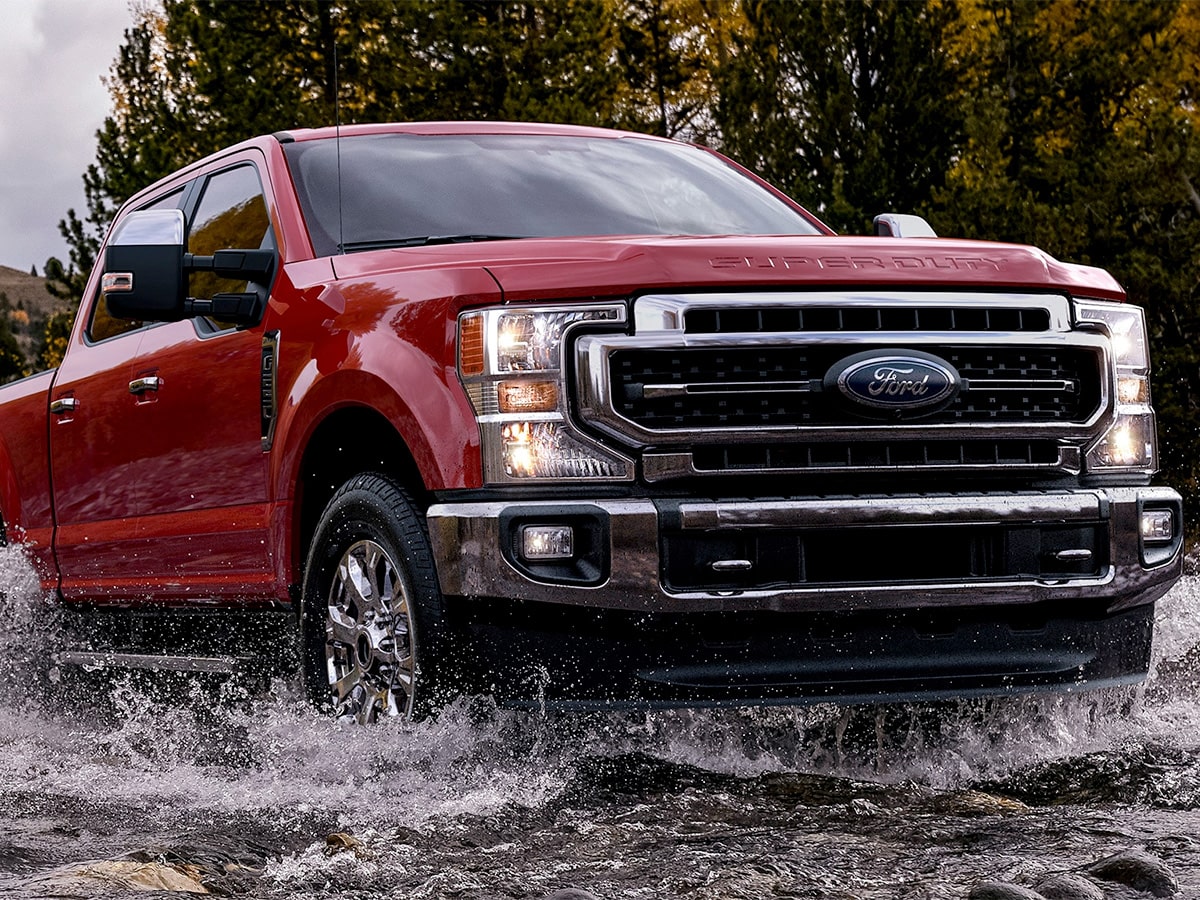 Why Is It Important to Prepare Your Ford for the Fall?
The fall season brings with it colder weather. Depending on where you live, cold weather could mean severe temperatures and icy road conditions. Your Ford is impacted by severe weather in many ways. For example, if your tires are worn out, you need new tires for potential icy conditions on the road. Regardless of the weather's severity, there are a few things you need to do to prepare your car for the fall season.
The battery is put under extra strain during startup in cold weather. Your battery needs to be in top shape for it to be able to perform in cold weather. A technician can check and clean any buildup on the battery terminals due to corrosion. Depending on the type of battery you have, the technician can also inspect the battery's level of fluid. The battery's health will determine if you should replace the battery or if the battery will last through the fall season.
Tire Inspection
There are several points of inspections for tires. You need to have the tread depth checked to determine if you need new tires. You need to keep the tires inflated at the recommended pressure level. You need to check for any cracks, punctures, or damage to the sidewalls. Keep in mind that colder weather makes tires lose air pressure at a faster rate. Also, the tread behaves differently in cold weather. It becomes stiffer, which means less traction on the road. You might consider installing winter tires for the season.
Wiper Blades Inspection
Heavy snowfall is not the best time to replace your wiper blades. You should have done that before the season started. You don't want to be driving on the road while your worn-out wiper blades cannot clear the windshield of snow and ice, leaving you in an extremely dangerous situation. An experienced car technician can check if your wiper blades need replacement or if they will be able to last through the winter. A common sign of worn-out wiper blade is squeaking noise, a bent frame, or water streaks on the windshield.
HVAC System Inspection
A thorough inspection of the HVAC system is crucial for winter. You might not be using the heater right now, but it will be an essential item in cold weather. The air filters will need to be cleaned or replaced. Common signs of a faulty HVAC system include leaks in the ductwork, unusual odors, or noises. Along with the heater, you would need the defrost system to be working correctly. If you have heated seats or steering wheel, it should be inspected to make sure it is working without any issues.