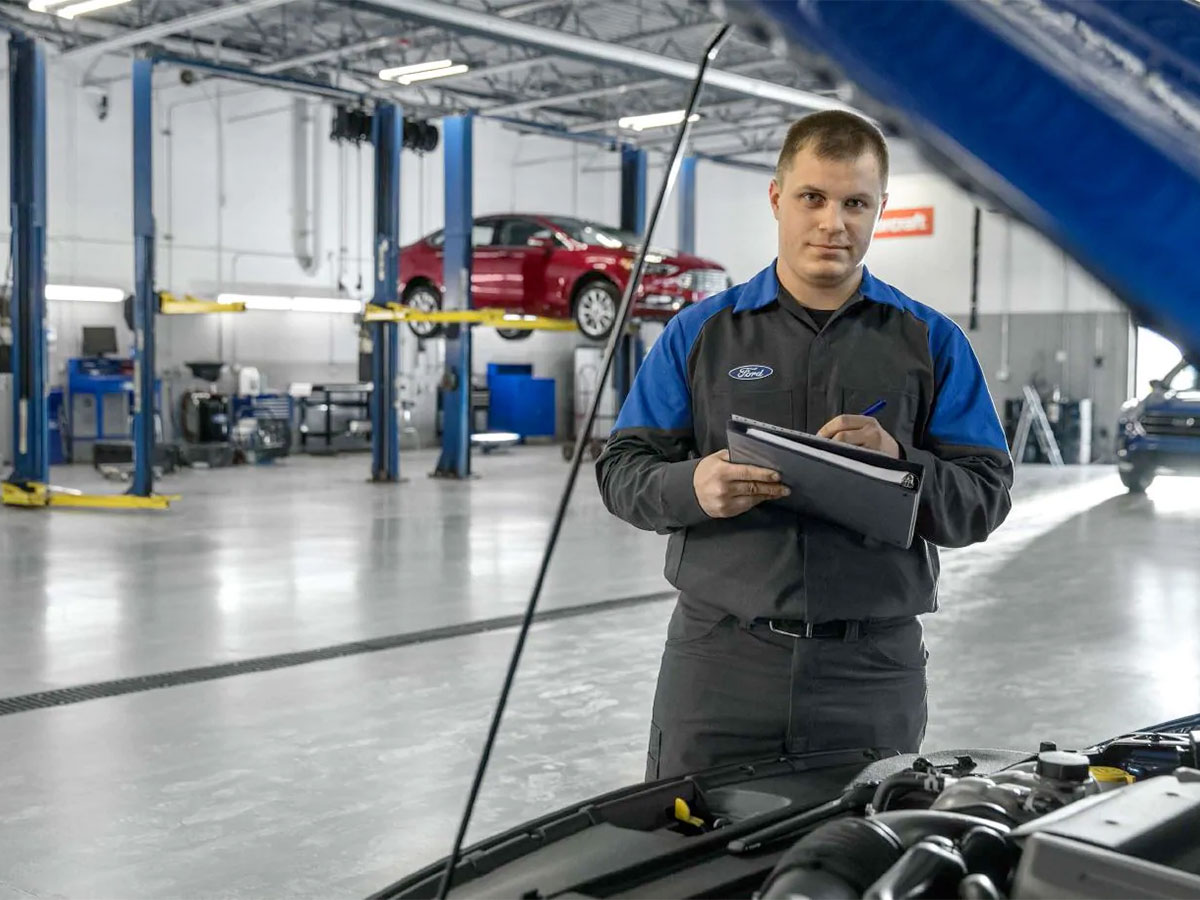 Dare to Compare: Certified Ford Service vs. Independent Service Shops
Ford owners in the Columbus, OH area need to be aware of the advantages of taking their vehicle to a certified Ford service location for repairs. It's important where you choose to have repairs done on your vehicle. If you are a Ford owner in Columbus or in nearby communities like Dublin, Marysville, and Westerville, check us out at Germain Ford of Columbus.

At Germain Ford, of Columbus, we're located on Sawmill Road not far from the intersection of Sawmill Road and route 270. In addition to being conveniently located to your Columbus area home, our location also offers some great amenities to take advantage of. We offer a lounge where you can wait for repairs that include complimentary coffee and WiFi. We also offer both rental vehicles and pick-up and drop-off services.

Perhaps one of the best features we offer to Columbus Ford owners is that we're a certified Ford service center. There are numerous advantages to taking your vehicle to a certified Ford service provider rather than an uncertified mechanic.
Having Confidence in Certified Ford Service
When you work with a certified Ford service provider, you know that mechanics handling repairs on your vehicle have been through manufacturer-specified training procedures. This means that you can rest assured you're getting the best repairs for your unique vehicle type.
If you take your Ford to an independent garage, you don't really know anything about the training or the expertise of the mechanics working on your vehicle. However, at Germain Ford of Columbus, you know that your mechanic and garage have been certified by Ford.
When you need parts replaced on your Ford vehicle, you can choose between OEM (original equipment manufacturer) and aftermarket parts. Aftermarket parts are sometimes less expensive, but they don't offer OEM parts' quality and performance.
At a certified Ford service center like Germain Ford of Columbus, we use OEM parts for the repairs we perform on Ford vehicles. This means that our customers know that they're getting the highest quality parts on the market.