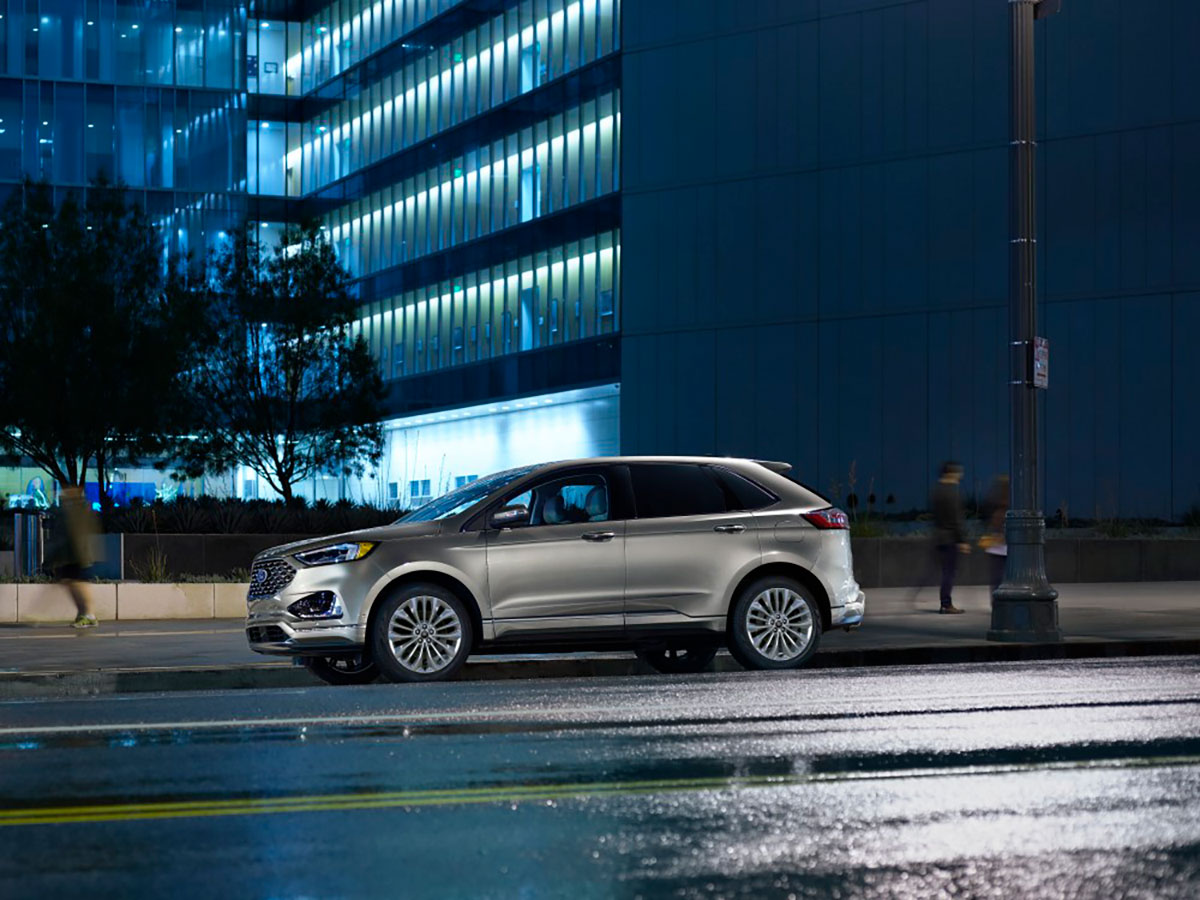 Brake Fluid Exchange at Germain Ford of Columbus, OH
We offer a quality brake fluid exchange that all vehicles according to Ford certified standards. Your service will be completed by a skilled technician and genuine Ford OEM brake fluid with a fast turnaround. Schedule your brake fluid exchange online or call us for an appointment at Germain Ford of Columbus, OH.
Brake Fluid Explained
Brake fluid puts the hydraulic in your Ford's hydraulic braking system. This unique fluid is ideal for automotive braking as it transfers energy without compression while remaining stable as temperatures fluctuate. Pushing the brake pedal activates the master cylinder pump that sends energy through the brake fluid into the calipers that squeeze the brake pads and rotors together. Reliable brake fluid performance has two limitations in water contamination and leaking. It requires maintenance when it loses integrity via leaking from worn parts or absorbs water.
Brake Fluid Maintenance
Brake fluid maintenance begins with routine inspections and exchange service as recommended. Each Ford model has an exchange service recommendation detailed in the owner's manual. Be sure to get inspections and exchange brake fluid as recommended to ensure reliable braking.
What are the Warning Signs of Brake Fluid Trouble?
It is important to also know the warning signs of brake fluid trouble. Respond to any warning signs with a prompt inspection and get corrective maintenance immediately to restore safe braking. Here are the telltale warning signs of brake fluid trouble:
Brake fluid leaking
Dashboard warning light
Brake pedal pushes closer to the floor
Brake pedal has a soft or spongy feel
Vehicle requires a greater distance to stop
Brake Fluid Exchange Service Overview
Brake fluid exchange is about installing fresh brake fluid. This involves flushing the old brake fluid from the system, inspecting the other braking components, and installing genuine Ford OEM dot 3 brake fluid to factory specifications. It is always best to get your brake fluid exchanged by a skilled technician that understands your model's brake system and its maintenance requirements inside and out.