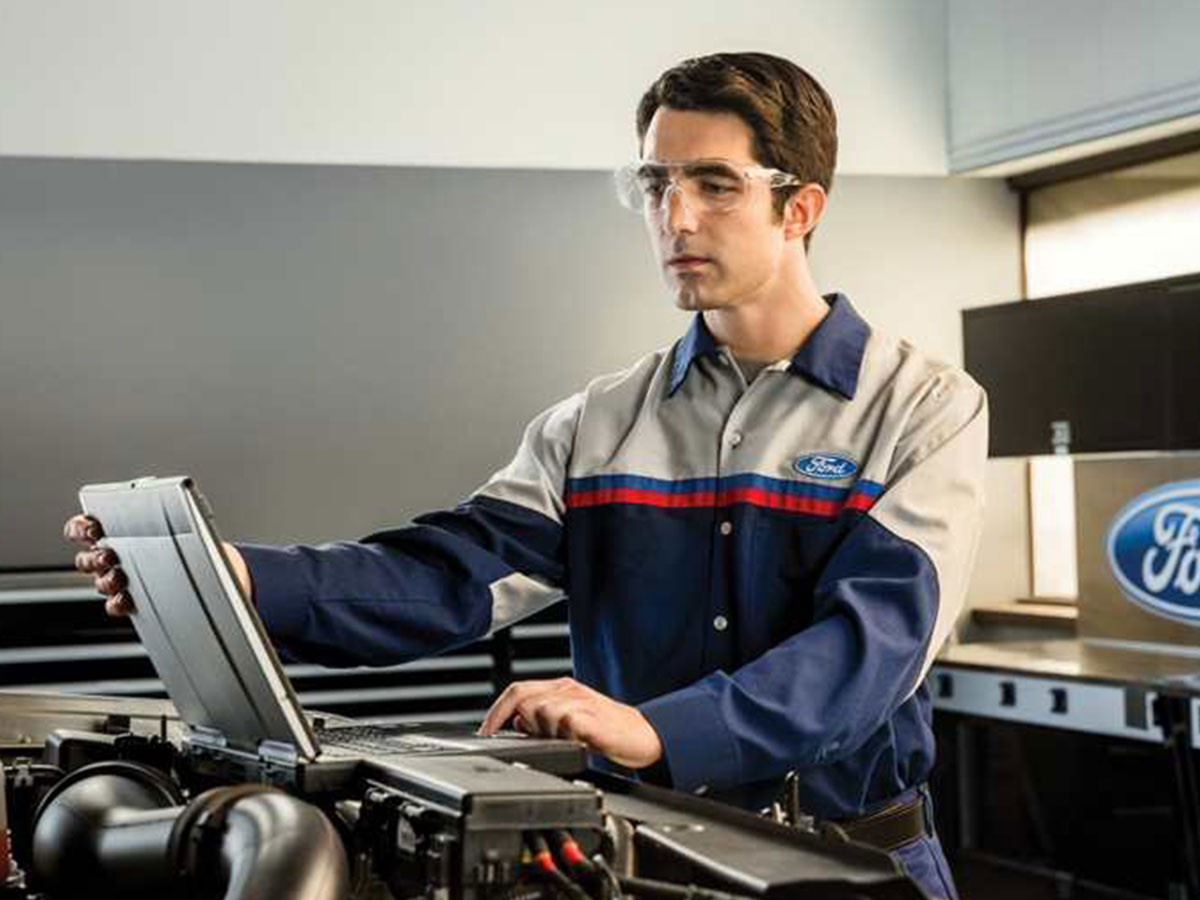 Ford A/C Service & Repair in Columbus
Is your air conditioner blowing out hot air on the coldest setting? If so, we operate a Ford service department where we provide certified A/C service and repair. Local Ford drivers in Columbus, Dublin, Marysville, and Westerville, OH can trust that their A/C service is completed in a state-of-the-art facility by certified technicians with genuine OEM parts. We invite customers to check our current specials for service and parts at Germain Ford of Columbus.
Air Conditioning System & Maintenance
The automotive air conditioning system uses pressurized refrigerant to generate cold air. This requires several essential components that are susceptible to wear and tear. Air conditioning system maintenance involves inspecting the system when it doesn't generate cold air and providing the service necessary to restore cold air production. You should always get certified Ford service when it comes to air conditioning system maintenance.
A/C Inspection
Several faulty components can cause poor air conditioning. An inspection is necessary to identify the cause for corrective maintenance. A certified technician will inspect the compressor, refrigerant level, pressure lines, blower, and evaporator. The inspection results will guide what maintenance is necessary to restore cold air production at factory specifications.
A/C Recharge Service
Pressurized refrigerant is necessary to turn hot air cold. The problem with refrigerant is that it leaks from microscopic pores, loose connections, or damaged parts. Low refrigerant ultimately requires recharge service. We can also provide repairs if the refrigerant has leaked from a damaged part.
A/C Compressor Repair/Replacement
The compressor is needed to pressurize the refrigerant. The compressor has a pulley bearing that can wear out with enough use. The pulley bearing can be repaired. We can replace the compressor if that is the problem.
Lines/Hoses Repair
The air conditioning system has variable pressure lines and hoses that can get damaged or develop loose connections. We can repair or replace the lines/hoses as needed to restore integrity.
Cabin Air Filter Replacement
A/C service often finds a clogged cabin air filter reducing the airflow from the HVAC system. We can easily replace clogged cabin air filters to promote optimal airflow with the cleanest air entering the cabin.