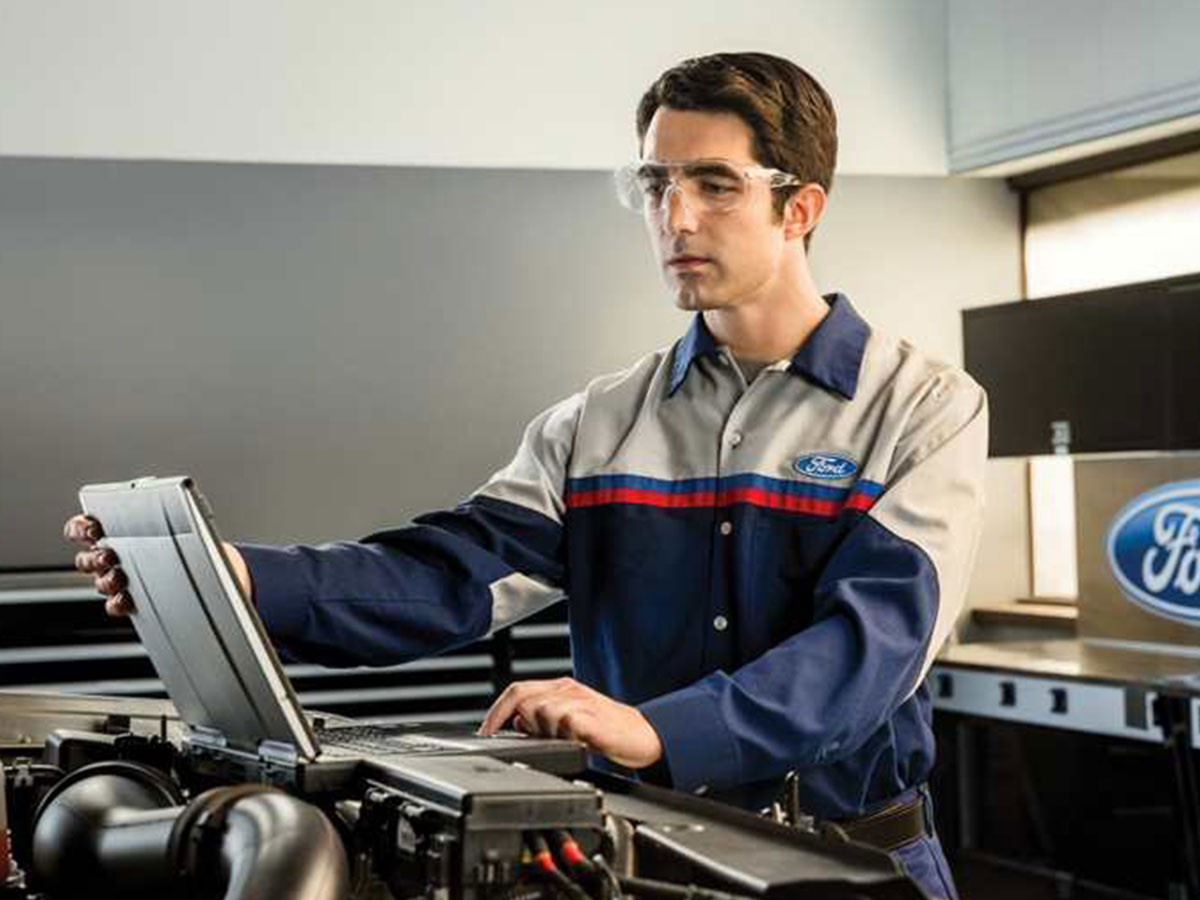 A/C Recharging and more
Most people that drive a car on a daily basis will spend several hours per week in their car. One important feature of a car that is a necessity in order to be comfortable is an air conditioner. While an air conditioning system can last for a long time without the need for major repairs, it will need an A/C recharge service from time to time.  
Recharging Your Vehicle's A/C
A car air conditioning system is a necessity in order for you to be able to stay comfortable when you are behind the wheel. When you are driving and notice that it is no longer producing cold air, an air conditioning recharger service could be a necessity. With this service, your A/C will be given a boost, cleaning, and chemical refill that will help to improve the overall experience that you can have. In many situations, this could help to produce cold air immediately.
Keeping Your Ford's A/C Fresh & Recharged
When your air conditioning system is struggling to produce cold air, you should come in for an A/R recharge service as soon as you can. There are many reasons why this service is a great option for car owners. The main benefit of the service is that it will help to produce cold air once again. Further, if there are more serious issues with your air conditioning system, the technician will be able to identify them with this service.
Those that are having issues with their car air conditioning system should not wait to have a recharge done. If you need to have a recharge done and wait too long for the service, your air conditioning system will continue to be less effective. Eventually, it may struggle to produce cold air at all. Further, if you are having more serious issues with your air conditioning system, they will only get worse and be more expensive to repairs.
Quality A/C Service
Having a quality air conditioning system in your car is very important as it will keep you comfortable during the warm summer months. If you need to have your A/C recharged, you should come to Germain Ford of Columbus.
Certified Ford Service & Parts in Columbus, OH
Our service center is a very popular option for those that are all over the Columbus, OH area, including people that are in Dublin, Marysville, and Westerville, OH. When you come here, you will receive a great service from a team of certified technicians. Further, you can use the free drop-off service or enjoy a comfortable waiting room that is full of free coffee and WiFi. 
Service Hours
Monday

7:00AM - 6:00PM

Tuesday

7:00AM - 6:00PM

Wednesday

7:00AM - 6:00PM

Thursday

7:00AM - 6:00PM

Friday

7:00AM - 6:00PM

Saturday

8:00AM - 4:30PM

Sunday

Closed